Ladies and gentelmen, welcome to Show! A multi-layered chromatic circus font family based on an old Victorian style wood type.
Inés Atienza and me are members of the Familia Plómez association, a small printshop based in Madrid that devote their efforts to promote everything about letterpress printing, calligraphy, and lettering. One of our favorite typefaces from our collection of wood types has been the basis for creating a new digital typeface.
After much searching in old specimen books, we came to find out that it's part of a type family called Concave, a Victorian type launched in 1884 by the foundry Marder, Luse & Co. After using it on several letterpress projects, we thought we would have a go at digitizing the original type, as well as giving it a multilayered chromatic accompaniment.
Show has an extended character set to support Central & Eastern European as well as Western European languages. It includes monetary symbols and complete punctuation.
As the original font lacked a lowercase, we have replaced them with small caps, which can be used either in conjunction with the caps or independently.
…or scroll down for Styles, Test Samples and detailed Buying Options.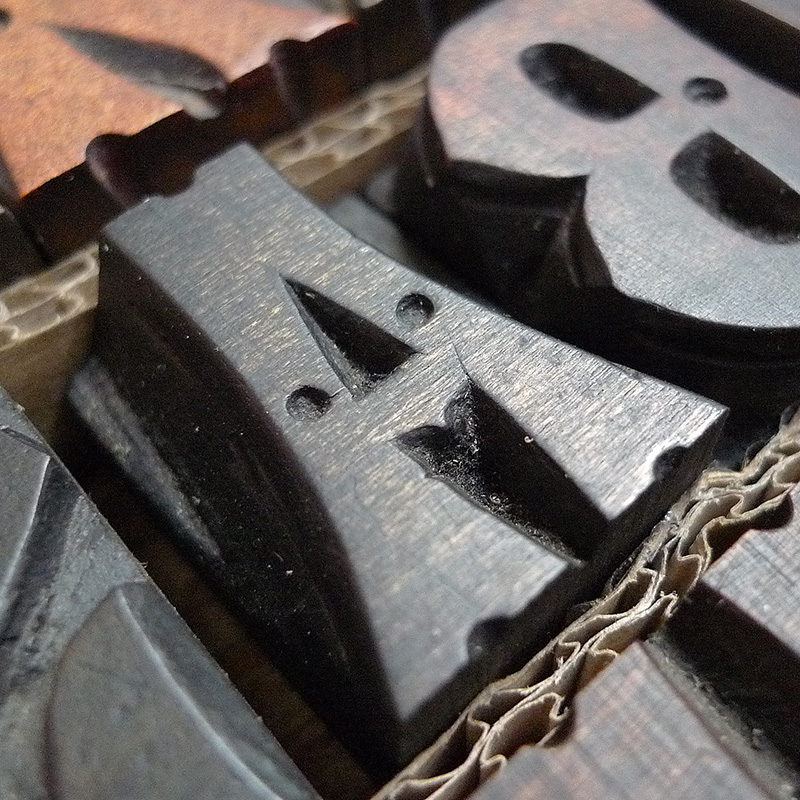 Show 13 layers
Glyphset 337 glyphs
Designed by Juanjo López & Inés Atienza
Year 2014
Here you can purchase Show licenses.
Show is only offered as a complete family.
Please contact me for extended licenses.