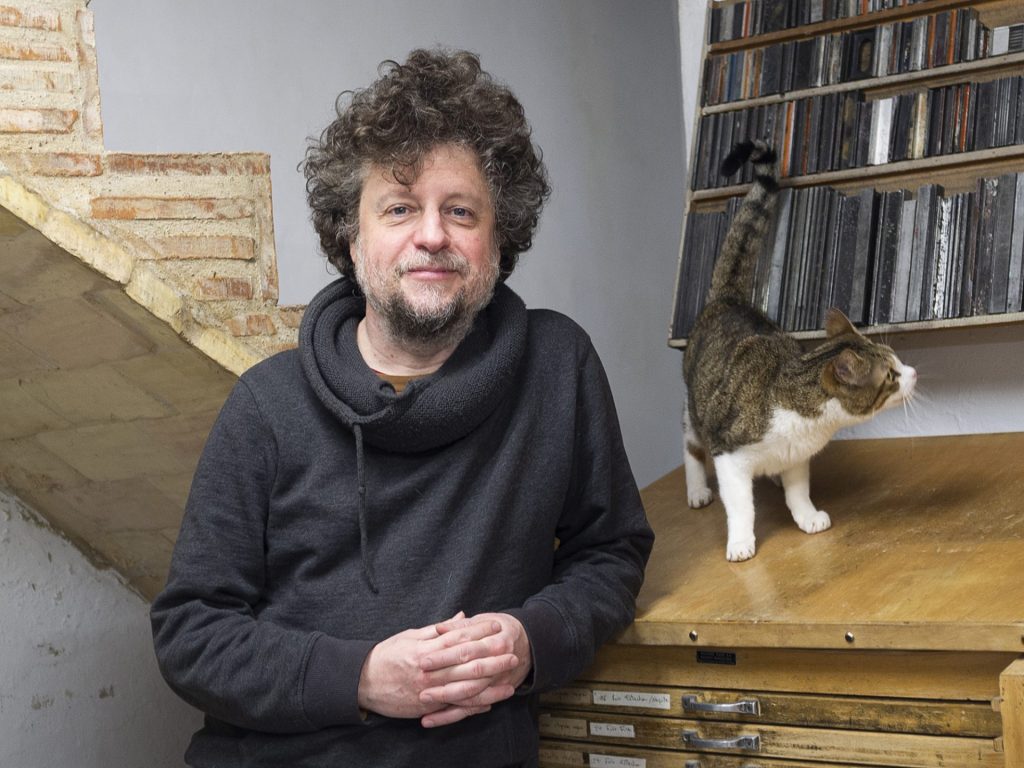 As a graphic and type designer and letterpress printer living in Madrid, I have always loved old vernacular type designs. Every aspect of manual typography, calligraphy, lettering, and letterpress, fascinates me.
As I love joint projects about letters, I am part of Familia Plómez, a pre-digital typographic collective and letterpress workshop based in Madrid, Fetenletters, a group working on documenting Madrid's street letters, as well as Unostiposduros.com, a Spanish typographic website and collective.
I have taught courses on typography in places like IED Madrid and MrMarcel School. And I have also taught design, given classes and run workshops on typography, lettering and letterpress nationwide.
Check my Instagram account, devoted mainly to street signs and reflecting my day-to-day work. You can also follow me on my (almost abandoned) Facebook page.
Drawing letters and making typefaces is a source of constant delight to me. I love designing and making fonts and have worked for major agencies and individuals, supplying them with customized typefaces to fit their projects. In my own projects, I try to capture the shapes and forms that keep cropping up in my head, all those shapes that I instinctively draw whenever I pick up a pen or a pencil.
I studied a Type Design course at the IED Madrid and the Expert class in Type design at the Plantin Institute for Typography in Antwerp.
Almost all of my digital type work is distributed by YouWorkForThem or MyFonts, among others. Licenses for desktop publishing can be purchased at this site. For other kind of licenses, custom fonts or lettering commissions or any other questions, please contact me at juanjez@gmail.com.
Juanjo López
Amparo, 25. Esc. 3. 2º
28012 Madrid. Spain
+0034 616 399 617
juanjez@gmail.com
Do you want to be informed about our typeface releases and special offers?
The Type Design online course at Domestika
An over eight hours long online workshop! Yes, I talk too much.
In this course I explain the basic workflow of type design using Glyphs software for practical applications.
Only available in Spanish (with English subtitles).
Beside teaching typography and giving classes in design schools, I have run workshops all over Spain, teaching all sorts of type related subjects.
Representing the Familia Plómez letterpress collective, I have given lectures and run workshops on wood and lead typesetting and printing in their Madrid's local printshop, as well as in Valencia, Sevilla, Bilbao, Córdoba, Granada, and Logroño.
With Eva Mengual, from Valencia's printshop La seiscuatro, I also teach workshops. Our focus here is on combining basic lettering design with the basics of select craft printing techniques.
We adapt our approach to whatever equipment is available at the workshop in question, but all the techniques we handle are things that students can do at home. Photopolymer printing, rubber stamps or lithography, for example.
The Type Design course at Familia Plómez
To fill the gap created by the lack of specific type design education in the public sector in Madrid, Familia Plómez and Unostiposduros set up the Plomez Academy, offering a 120 hours type design course.
Starting with the history of typography, letterpress practices, calligraphy, and a type design project led by Andreu Balius, just about every aspect of typography is covered by the Plomez Academy.
Personally, I teach computer-related classes, showing the students the basics of vector type drawing and what can they can do with type design programs.