A visit to an exhibition of Spanish movie posters by Jano sparkled the beginning of Rótulo. Classic thick & thin signpainter style was featured in many letterings of those posters, as it was a very common style in 60s and 70s Spanish design. Unfortunately, today very few Contrasted Sans Serif are seen, something that was quite common years ago has fallen into disuse in favor of Helvetic monotony. Rótulo recapture all that personality, with an extense range of weights and widths to be used in striking headlines and short texts.
This is a work in progress: Type design is a strange job. Finishing a typeface can take years, but most of this time it is almost ready to use in real world. Commissions, other projects, doubts that stop development, all those things prevent fonts to be released, even when there are betatester friends using them since years.
I offer this unfinished typeface for a fraction of the final price, because it's ready to use and it's a way of see it on the wild.  It is a way of encouraging me to finish the job and, in the end, fonts are made to be on other people's computers, they are useless in my hard drive.
Rótulo will be finished and released in 2021 (hopefully), and Rótulo Beta customers will receive upgrades and the final version for free.
…or scroll down for Styles, Test Samples and detailed Buying Options.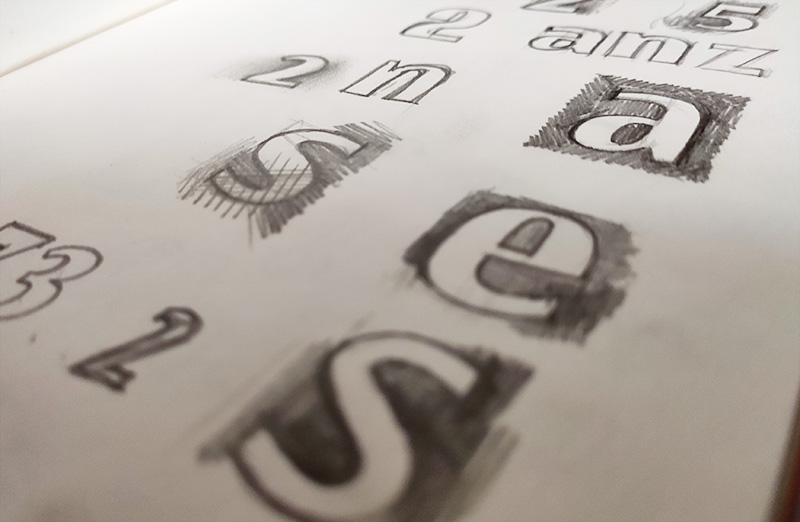 Rótulo 7 weights, 5 widths + obliques. 70 fonts
Glyphset 672 glyphs
Designed by Juanjo López
Year 2021?
Here you can purchase licenses for Rótulo Beta 0.8.
This is a work in progress. Currently it is in a very advanced state (version Beta 0.8) and it can be used in any design job. If you purchase it, you will receive further versions for free. As the price is quite low in the WIP version, you can only purchase the entire family.
If you see any teething problem or bug, please contact me for a quick fix.
There will be further refinements and modifications, maybe even in the family range of styles, so the next Beta releases will have a different name (let's say 0.85) to avoid possible changes or text reflow on previous designs. Hopefully final version will be released in 2021.
By purchasing this version you give us permission to keep your email information only to send you future modifications of Rótulo family including the final version.
Please contact me for extended licenses.