Rotulo is a contrasted sans family which combines the thick & thin signpainter's style and some 70s feeling in a huge font family with 90 styles.
A visit to an exhibition of Spanish movie posters by Jano was the beginning of Rótulo (Spanish for Sign) project. Classic thick & thin signpainter style was featured in many letterings of those posters, as it was a very common style in 60s and 70s Spanish design. Unfortunately, today very few Contrasted Sans are seen, something that was quite common years ago has fallen into disuse in favor of Helvetic monotony.
Rótulo recapture all that personality, with an extense range of weights and widths to be used in striking headlines and short texts.
…or scroll down for Styles, Test Samples and detailed Buying Options.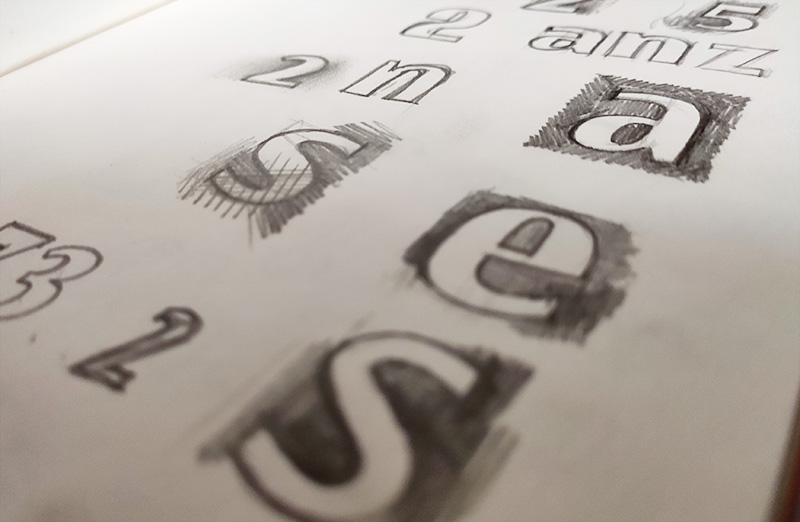 Rótulo 9 weights, 5 widths + obliques. 70 fonts
Glyphset 701 glyphs
Designed by Juanjo López
Year 2022
INTRODUCTORY OFFER IN 2022!
ROTULO FAMILY BUNDLES AND VARIABLE 50% OFF
Here you can purchase Rotulo licenses.
Rotulo is a big superfamily, with 90 weights, so there are some bundles available.
Rotulo Complete Family (90 fonts): From 395€ 195€
3 widths, 9 weights + obliques + variable font.
(The variable font will be sent to customer's e-mail separatedly)
Rotulo Compressed, Condensed, Regular,
Extended or Expanded (18 fonts): From 145€ 75€
1 width, 9 weights + obliques.
Rotulo Variable ( 1 font): From 195€ 95€
All bundles includes my Font catalogue for free.
Please contact me for extended licenses.